Favorite Links
Favorite Links
AREAVIBES
"Earthquake Safety Guide" Safety and Preparedness, After a Quake: Where to Go, What to Do? Earthquake Safety for Kids
http://www.areavibes.com/library/earthquake-safety-guide/
"Thanks Darlene for your recommended site"
Ken Block Gymkhana 7 - Wild in the streets of Los Angeles
"Video Ken Block Gymkhana 7 - Wild in the streets of Los Angeles
Youtube https://www.youtube.com/watch?v=ibKg-8l6REU
Antelope valley aqueduct - another double digit striper 11/25/09 Khanh... Fishing Antelope Valley: Stripers out of the Aqueduct? Yes sir! "Just ask Striper Bill" but you have to know how...Go check out the "How TOs and Tips And don't forget to sign the Guest BOOK! Let Striper Bill know how much fish you caught! "Say hi to Bill and Mary for me"
http://aqueductfishing.zoomshare.com/9.html.
REACT International is a large non-profit public service Organization of individuals and local teams located throughout the United States. Antelope Valley React is a chartered team originally from REACT International in 1964. REACT strives for its members to take part in our community as well as surrounding communities. REACT is looking for dedicated and reliable people to join us in providing excellent service to our communities. React is famous for its life-saving services, monitoring HF Ham, GMRS/FRS, CB, and MURS frequencies with radio communications relaying reports of traffic accidents and other emergencies to the proper authorities.

HERE:

http://www.orgsites.com/ca/antelopevalleyreactco40/

Great Family Restaurant "Palmdale"

Some Items May Require Free Adobe Flash Player

Get it Here: http://get.adobe.com/flashplayer/

Don Walker Kohala Coast Properties
Welcome to Kohala Coast Properties in Waikoloa Beach Resort
"I Sell Island Properties Including the Resorts, Waikoloa Village, Kona and Surrounding Areas"

http://donwalker4.point2agent.com/

Love those classic cars and trucks, my years of intrest are 1955-1958 street cars, for stored or show car I would have to go with 1937-1940 Chevy or Ford. Street trucks would have to be 1937-1940 Chevy, Ford would be 1954-1956. Check them out whatever your poision.

"SKYWARN"STORM SPOTTERS

The COMET Program is pleased to announce the publication of the SKYWARN Spotter Training Course. This course consists of two modules, "Role of the SKYWARN Spotter" and "SKYWARN Spotter Convective Basics", that provide baseline training for spotters including an overview of the national program and its history as well as actions to take during severe thunderstorms. Learners review multiple scenarios that walk them through procedures for making spotter reports with best practices for maintaining personal safety. They work through image galleries to practice identifying the spectrum of each storm feature in the field. This course includes photographs, video, audio narration, and companion print versions. The intended audience for the SKYWARN Spotter Training Course is the general public interested in becoming storm spotters, and after this training, you can register to become a SKYWARN spotter with the NWS. Please follow this link to enroll in the course: http://www.meted.ucar.edu/training_course.php?id=23. Most COMET modules use JavaScript and Adobe® Flash® for navigation, animation, and/or presentation of multimedia elements. Ensure that you have a browser updated to its latest version with JavaScript enabled and the latest version of the Adobe FlashPlayer installed (http://get.adobe.com/flashplayer/). For technical support for this module please visit our Registration and Support FAQs at http://www.meted.ucar.edu/resources_faq.php.We welcome any comments or questions you may have regarding the content, instructional approach, or use of this module. Please e-mail your comments or questions to Bryan Guarente (guarente@comet.ucar.edu) or Liz Page (epage@comet.ucar.edu).
Sincerely,Dr. Tim Spangler
Director, COMET

Dear Friends of OPT,

"Oceanside Photo and Telescope"

Are you wondering where to buy a telescope? Do you want to explore the night sky with a telescope? Are you interested in learning astronomy and knowing what makes a telescope work? What is the best telescope to buy? Then you've come to the right place. OPT is one of the largest telescope dealers in the world! We stock hundreds of astronomy telescopes; including Meade Telescopes, Celestron Telescopes and Vixen Telescopes. As a leader in quality and reputation since 1947, OPT wants to help find the telescope that's best for you! From choosing a beginner telescope to investing in the finest optical equipment, the choice is clear - Oceanside Photo and Telescope. "I personally have never had any problems with OPT". Questions? email me @ kman@kmanskies.8m.net.


Postal address: 918 Mission Avenue, Oceanside, CA 92054 USA
"Oceanside Photo and Telescope" http://www.optcorp.com/


DID YOU KNOW?

"WASHINGTON MONUMENT"

Total height of monument:[n 1] 555 ft 5¨û in (169.294 m)
Height from lobby to observation level: 500 feet (152 m)
Width at base of monument: 55 ft 1½ in (16.802 m)
Width at top of shaft: 34 ft 5 in (10.49 m)
Thickness of monument walls at base: 15 feet (4.6 m)
Thickness of monument walls at observation level: 18 inches (460 mm)
Total weight of monument: 90,854 short tons (82,421 t)
Total number of blocks in monument: 36,491
Sway of monument in 30-mile-per-hour (48 km/h) wind: 0.125 inches (3.2 mm)
[edit] Capstone
Capstone weight: 3,300 pounds (1.5 t)
Capstone cuneiform keystone measures 5.16 feet (1.57 m) from base to the top
Each side of the capstone base: 3 feet (910 mm)
Width of aluminum tip: 5.6 inches (140 mm) on each of its four sides
Height of aluminum tip from its base: 8.9 inches (230 mm)
Weight of aluminum tip on capstone: 100 oz (2.85 kg)
[edit] Foundation
Depth: 36 ft 10 in (11.23 m)
Weight: 36,912 short tons (33,486 metric tons)
Area: 16,001 square feet (1,486.5 m2)
[edit] Interior
Number of commemorative stones in stairwell: 193[18]
Present elevator installed: 1998
Present elevator cab installed: 2001
Elevator travel time: 70 seconds
Number of steps in stairwell: 897
Fastest known ascent time via stairs: 6.7 minutes (in 2005) http://washington.org/night/tour4.php


Free Web Hosting
As low as $0.00 /mo.
Want a website but don't want to pay for hosting?
Then this is the right hosting package for you.
Ads on your site, 50 MB disk space

Now is The Right Time to Invest in Gold!! Before the price goes up again! Visit: Superior Gold Group, The Ultimate Destination for Everything Gold http://www.gold101.com/
Stellarium is a free, open source planetarium for your computer. Stellarium will show you what the
sky really looks like in 3D. You'll be able to view the entire sky and constellations, or you can
zoom in and see the stars as if you had a telescope! Use Stellarium to examine start
constellations, zoom in on other planets and solar systems, and explore space.
Many planetariums use Stellarium to project their star shows. Download Stellarium today and startexploring the skies from your computer.
Supported Features:
•Full default catalogue of over 600,000 stars! 210 Million stars available.
•Shows all star constellations from 10 different cultures
•Realistic Milky Way
•Realistic planets and moons. Shows atmosphere, sunrise and sunset.
•Extensive time control. Time travel to past or future. Slow down time or speed it up to see the sky move.
•Powerful telescope zoom.
Go to: http://files.uberdownloads.com/apps/Stellarium/index.php For Your Free Software
Meteoritemen Website go to: http://www.meteoritemen.com/index.htm
www.astronomics.com
www.cloudynights.com
NASA Johnson Space Center Mission Status Reports and other information are available automatically by sending an Internet electronic mail message to listserv@listserver.jsc.nasa.gov. In the body of the message (not the subject line) users should type "subscribe hsfnews" (no quotes). This will add the e-mail address that sent the subscribe message to the news release distribution list. The system will reply with a confirmation via e-mail of each subscription. Once you have subscribed you will receive future news releases via e-mail.

(Please donate to SETI@home at: http://setiathome.berkeley.edu/sah_donate.php)


Thank you for participating in SETI@home. The SETI@home team has made much
progress in the past year. We successfully released our "Astropulse"
application which searches the data for high power pulses, which, some have
argued, may be a more efficient technique for an extraterrestrial civilization
to transmit signals. No SETI project has searched for this type of signal
before. We also may detect new types of interstellar or intergalactic objects
using this technique. However, the technique requires much CPU power. This
means we need more volunteers like you to help us process this data. So please,
tell a friend about SETI@home.

We've also made significant progress on our Near Time Persistency Checker
(NTPCKR) which sifts through the potential signals you have returned to find
those that are most likely to be of extraterrestrial origin. We have more
surprises to come, which we will announce in the coming weeks and months.

But there is still far more to be done. Although we are pleased with the
success of last winter's funding drive, and grateful for the generosity of our
donors, we still don't have a sufficient budget to accomplish our science goals
as quickly as we would like. With more funds we hope to hire an additional
person to maintain the servers and web site. This would free our existing
researchers to work more on the science of SETI@home and increase our chances
of finding an extraterrestrial signal, and less on keeping our servers
operational.

To keep SETI@home operating for the next year, and to provide these new
capabilities, we will need to raise approximately $548,200. Currently
SETI@home is mostly funded by donations from people like you.

We hope that despite these difficult economic times, you are able to consider
making a donation to SETI@home at this time. You can make a secure tax
deductible donation by credit card by clicking on the link above. Instructions
for donation by check or money order are there as well. Unless you specify
otherwise, your donation will be noted by a star icon next to your username on
the SETI@home pages and your username will appear on our list of donors. If you
do not wish to have this recognition you may indicate that as well. Please be
assured that regardless of whether or not you choose to have your donation be
anonymous, SETI@home will not share your address with other organizations.

You can check on our fundraising progress, view our past and projected
budgets, and see more details of what we hope to accomplish in the coming year
by visiting our main site at http://setiathome.berkeley.edu.

Thank you,

Dan Werthimer
SETI@home Chief Scientist
Space Science Laboratory
University of California, Berkeley

For more information about how to donate:
http://setiathome.berkeley.edu/sah_donate.php

------------------------------------------------------------------
SETI@home respects your privacy. E-mail addresses are not shared with any
other organization. If you do not wish to receive further e-mails from
SETI@home, you can automatically "opt-out" by following the link:

http://setiathome.berkeley.edu/opt_out.php?code=11c17015d8068814281c9f42c4d13aab&userid=226670

Search for Extraterrestrial Intelligence@ home
How to Disable A Stolen Mobile phone
Have your mobile stolen ? Don't worry, he who has stolen your mobile can't even sell your stolen mobile if you read this article carefully.
Simply write down on your mobile phone following code.
To check your Mobile Phone's Serial number, key in the following digits on your phone: All mobile phone users should keep a note of their handset's serial number (known as the 'IMEI'), as it's very handy if the phone is lost or stolen. The number can normally be found under the battery (looking something like 004400/01/123456/7).
You can also get this number from the phone software, by entering following useful code:
Simply write down on your mobile phone following code.
* # 0 6 #
A 15 digit code will appear on the screen after pressing send button, or in some phones it comes automatically just by writing above given code. . This Number is unique to your Handset. Write it down and keep it somewhere safe. Should your phone get stolen, you can phone your service provider and give them this code. They will then be able to block your handset so even if the thief changes the SIM card, your phone will be totally useless. You probably won't get your phone back, but at least you know that whoever stole it can't use/sell it either. If everybody does this, there would be no point in people stealing mobile phones!

Retrieved 06/27/2012 @ http://www.lovesmsfun.com/how-to-disable-a-stolen-mobile-phone.htm
This Article is submitted by Osmana 03014876609 to lovesmsfun.com

FREE GREETING CARDS THAT ARE FREE, NO JOINING ANYTHING TO BUILD AND SEND A CARD. GO TO www.123greetings.com
California Geological Survey - Mineral Resources:
http://www.conservation.ca.gov/cgs/geologic_resources/mineral_resource_mapping/Pages/Index.aspx
Custom Mapping and Analysis Tools, Online Seismic Analysis Tools:
http://earthquake.usgs.gov/hazards/apps/
Test Your Computer D/L and Upload Speed Here:
Want to Help Find Comet Dust? Join the Team And Help with Research at StarDust Site. Click on Link Above.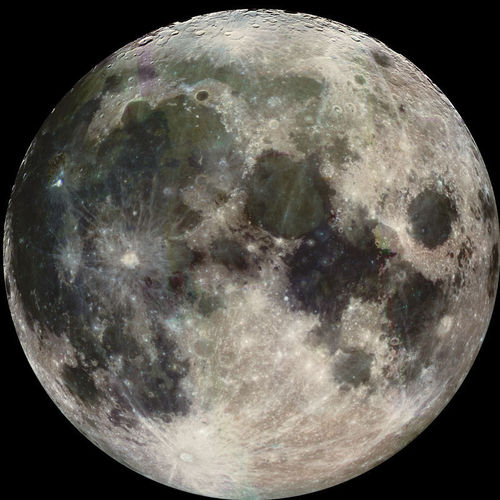 NORAD Two-Line Element Sets
Current Data
Today from
The Center for Space Standards & Innovation use link below